We are an Alternative Provision School for pupils aged 5 to 16. Our provision caters for those pupils who have found it difficult to achieve in a mainstream setting. Our staff are dedicated and committed to providing the best educational experiences. These include: vocational studies, learning outside of the classroom, personal and social development programmes, as well as the core curriculum. These experiences develop successful learners who can make a positive contribution to, and are prepared for, their future working lives.
We are passionate about making a difference, removing challenges to learning, having a positive impact, delivering high quality teaching and learning, and achievement for all. Pupils are taught in small groups, which allows us to provide bespoke support packages and interventions for everyone. We pride ourselves in knowing each pupil, therefore, tailoring our approach and support appropriately. We thrive off helping our pupils achieve their goals and celebrate their success.
With the highest of expectations, our dedicated and skilled team create an environment where pupils are happy, challenged and successful. I look forward to working in partnership with you to make your child's time at The Heights, Burnley enjoyable and fulfilling.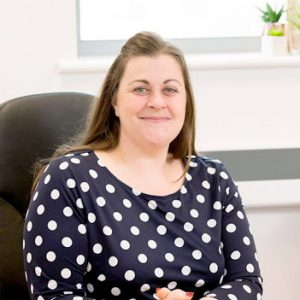 Susannah Berry
Headteacher