I would like to welcome you to The Heights, Burnley, an Alternative Provision School for pupils aged 5 to 16. All of our pupils are challenged to reach their own heights and supported to display our PRIDE values: perseverance, respect, initiative, drive, excellence. We are part of the Education Partnership Trust (EPT), situated immediately north of Burnley town centre. Our school community will grow to 150 pupils over the next two years and benefits from state of the art facilities. We opened in September 2019 and are proud to work in partnership with over 30 mainstream schools across East Lancashire.
We are passionate about making a difference, removing challenges to learning, having a positive impact, delivering high quality teaching and learning, and achievement for all. Pupils are taught in small groups, which allows us to provide bespoke support packages and interventions. We pride ourselves in knowing each pupil, therefore, tailoring our approach and support appropriately. We thrive off helping our pupils achieve their goals and celebrate their success.
We are proud of our achievements – our examination success; our ability to support pupils successfully on to the next phase of their educational journey; and our charity work.  We aim to develop successful learners who can make a positive contribution to, and are prepared for, their future working lives. We are committed to the pursuit of outstanding teaching and learning alongside the highest possible academic, vocational and personal standards. This commitment is built upon a shared belief in hard work, self-reflection and demonstrating our PRIDE values and Respect Charter.
With the highest of expectations, our dedicated and skilled team create an environment where pupils are happy, challenged and successful. I look forward to working in partnership with you to make your child's time at The Heights, Burnley enjoyable and fulfilling.
If you have any questions regarding our school, please contact us at enquiries@theheightsburnley.com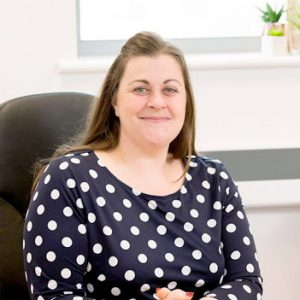 Susannah Burgess
Headteacher